The Frisquet firm,
100% made in France
The Frisquet firm

Founded in Paris in 1936 by Maurice Frisquet, graduate engineer of Arts & Métiers, it is still an independent company owned by the Frisquet family. FRISQUET S.A. is the only gas boiler and renewable energy manufacturer that remains wholly French-owned. It has also pioneered the use of many different technologies. The first wall-mounted boiler, which also obtained NF certification in 1948, was one designed and manufactured by Frisquet.
It has an international presence.Frisquet's head office and production unit are located in France near to Paris.The company has two branches : one in Russia (Moscow) and the other in China (Peking) and has also an important distribution network in Europe (Italy, Switzerland…), Middle East and north Africa.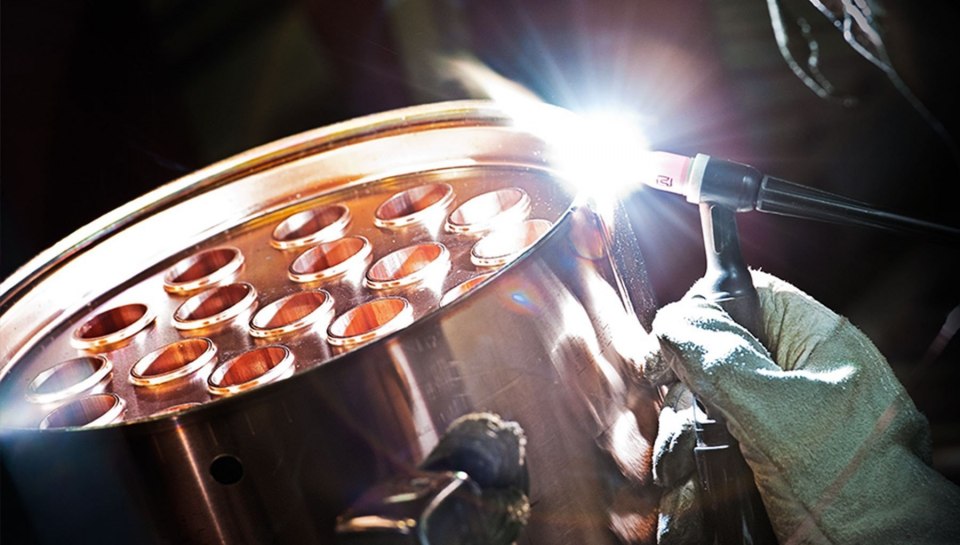 No. 1 for top of the range
boilers
Convenience, durability, high efficiency, energy savings… There are many quality criteria characterising our boilers, contributing to build the international reputation of the Frisquet brand.
It is no accident that out boilers have an average life expectancy of 20 years. From design to manufacture, every detail of our products is conceived and checked by our teams. In addition, all our boilers are individually tested in real operating conditions. Each of them bears the name of the technician responsible for checking it.
Quality is not an option
All the boilers are fitted as standard with the best Frisquet technology, and stamped with the ECO3® label (economy, ecology and eco energy) specially created for them.
The clean energy choice
Easily available, competitive and efficient, gas is one of the energy sources of the future, an ideal supplement to renewables to provide heating for many forms of accommodation. It is one of the fossil fuels with lower greenhouse gas emissions, and higher efficiency: extraction of 1 kW of gas gives the consumer 1 kW of useful power, while electricity requires 2.58 kW for 1 kW of power.
As experts in this form of energy, we offer boilers which are among the most economic and eco-friendly on the market. The exceptional combustion quality of our FLATFIRE® burner also saves on gas and ensures low NOx emissions.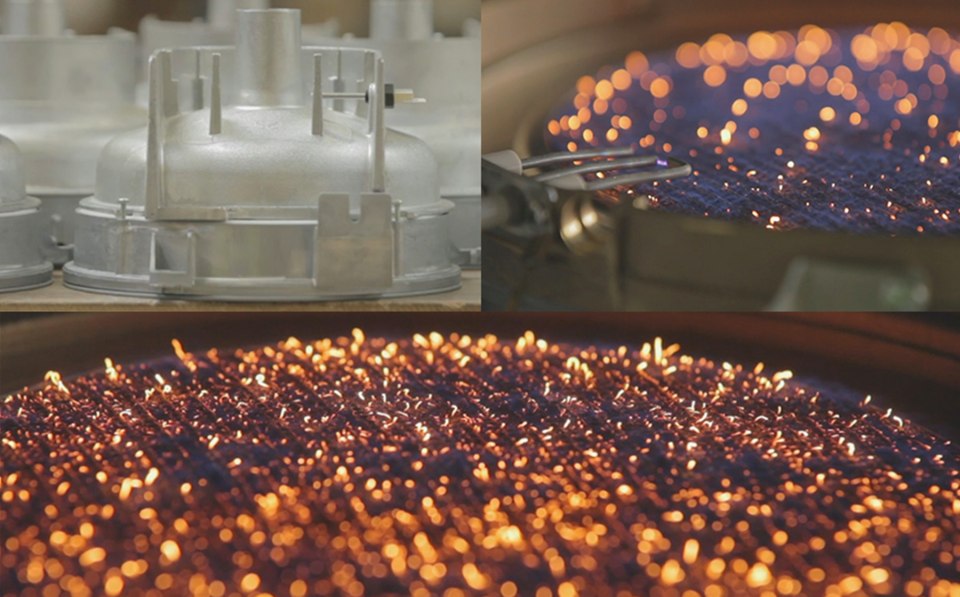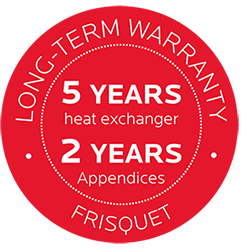 Our long-term
warranty
The quality of our boilers means we can offer you a manufacturer's warranty much longer than the legal requirement, our long-term warranty1. This warranty applies to all our products, including the renewable energy appliances, as long as their commissioning and maintenance is carried out by a professional.
5 years : heating body, burner, combustion chamber, circulator and stainless steel tank, tank for solar UPEC tank, solar collector
2 years : additional parts / other components

Just simpler to
maintain
The annual cost is not limited simply to its gas consumption only. All our ranges are designed to make maintenance easy and low-cost. In addition, our boilers have many common parts, making maintenance cheaper.
Frisquet spare parts are available for 20 years, from the date the appliance goes out of production, much longer than the manufacturer's legal obligation. This is a unique offer, in terms of both stock and duration2.
1. According to the procedures specified in our general warranty conditions.
2. Except for a major incident outside Frisquet SA's control